The 'AMP Up Your Digital Marketing' Podcast Presents:
AMPlify 2018: Past Attendees Discuss The Biggest Lessons Learned
On a special episode of AMPlify, host Glenn Gaudet is joined by Sally-Anne Kaminski and Karin Aviles. As past attendees and speakers at the AMPlify Conference, both Sally-Anne and Karin have firsthand knowledge of why AMPlify is the can't miss event of the year. They share their experiences, lessons they learned, the copious number of notes they took, and encourage everyone to be at this year's upcoming event to learn about many topics of marketing including content, social media and of course, employee advocacy.
Listen to the Podcast Below:
What You'll Learn:
AMPlify is the only marketing event addressing the unique challenges associated with leveraging employees and stakeholders in your digital marketing strategies.
The conference doesn't just cover employee advocacy, but content marketing, social media strategy and other areas as well.
AMPlify is designed to be about the industry, and not about a product. The speakers are made of people using employee advocacy software from GaggleAMP and its competitors as well.
Get tips from marketing and social media experts who have gone through the process of implementing and running a successful employee advocacy program.
The size of the conference, in addition to its networking activities and its roof deck after party, makes it easy to connect with peers and make new friends.
At it's core, AMPlify is all about practitioner stories and the amazing people making employee advocacy work. We want to give back to our community and marketers in general to help them be more successful in their roles and help their companies be more successful.
The conference will help you explore the benefits of employee advocacy, the trials and tribulations companies like yours have had in implementing a program and the tools they used to be successful.
Connect with Sally-Anne on Twitter @SallyAKaminski and with Karin at @Karin_MktgSmart.
Get 50% off your Ticket to the 2018 AMPlify conference. Go to attendamplify.com and use the code PODAMP.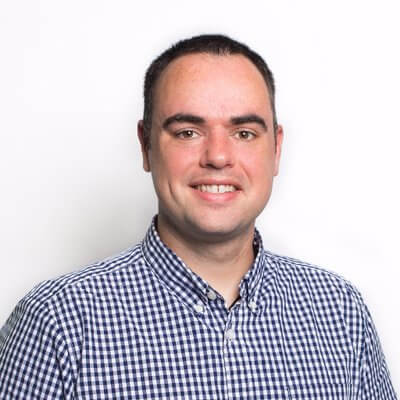 Ramin Edmond
Ramin Edmond is the former Content Strategist for GaggleAMP. Outside of work, Ramin likes to run, hike, and take pictures of Boston's best views. You can get in touch with Ramin by connecting with him on LinkedIn.
Thinking About Starting an Employee Advocacy Program?